Managing a Shopping Mall? HyperIn Has You Covered.
HyperIn is an all-in-one shopping mall management platform that streamlines your operations, boosts your revenue, and enhances your consumer experience. With our platform, you can focus on what matters most - running a successful and profitable shopping mall.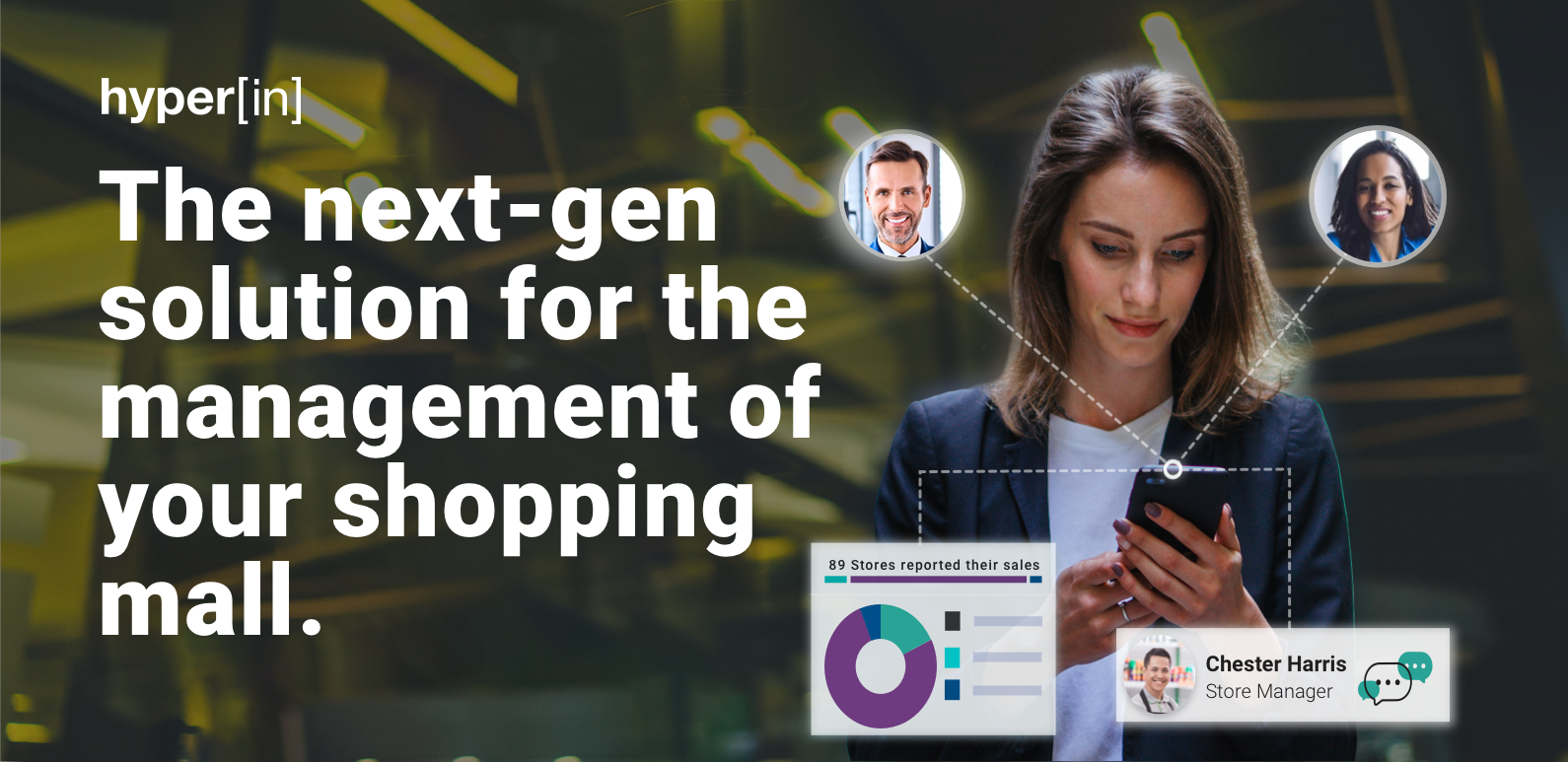 As a shopping mall manager, you know that the success of your business depends on a multitude of factors. You need to keep your tenants happy, drive more foot traffic to your mall, and generate enough revenue to make a profit. With so many moving parts, it can be difficult to stay on top of everything. That's where HyperIn comes in.

HyperIn is an all-in-one shopping mall management platform that streamlines your operations, boosts your revenue, and enhances your consumer experience. With our platform, you can focus on what matters most - running a successful and profitable shopping mall.

Let's take a closer look at the three verticals that make up the HyperIn platform.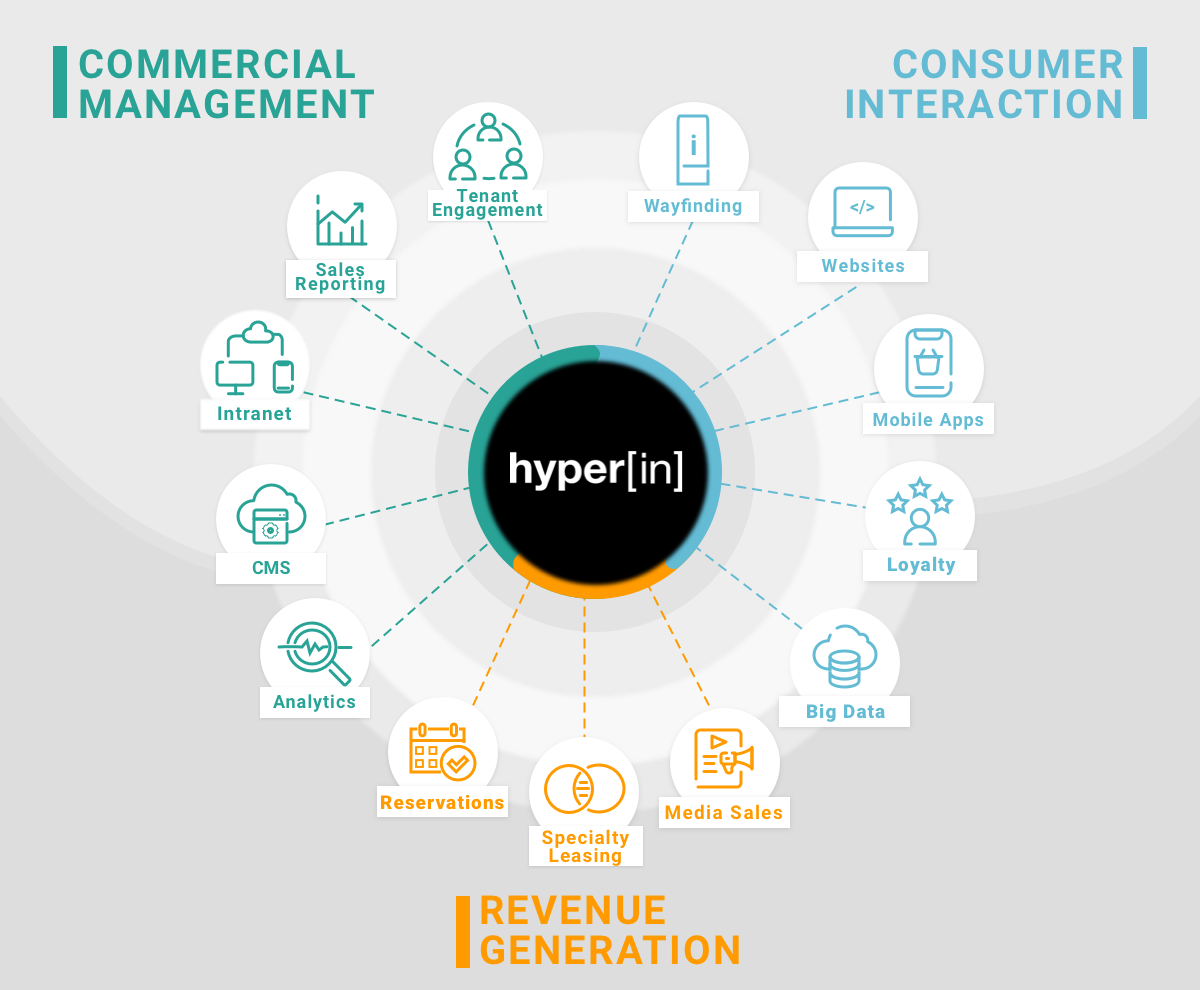 Commercial Management
Managing a shopping mall can be a daunting task, especially when it comes to keeping your tenants happy. With HyperIn, you can simplify the day-to-day operations of your shopping mall with features like tenant engagement, sales reporting, and analytics. Our platform allows you to easily communicate with your tenants, manage leases, and make data-driven decisions to optimise your operations and increase profitability. With HyperIn, you can rest assured that your tenants are happy and your shopping mall is running smoothly.
Meet Steve, a shopping mall manager who has been working hard to make his shopping mall a success. One day, he received a message from a tenant through HyperIn's Tenant Communication Tool. The tenant made a mistake in sales reporting and was asking how to update the numbers. Steve was on-the-go, but he knew that he needed to respond quickly to keep his tenant happy and ensure that the issue is resolved as soon as possible. Steve quickly accessed HyperIn's mobile intranet and used the sales reporting feature to review the tenant's performance data and re-opened the reporting period, then asked the tenant to update the data.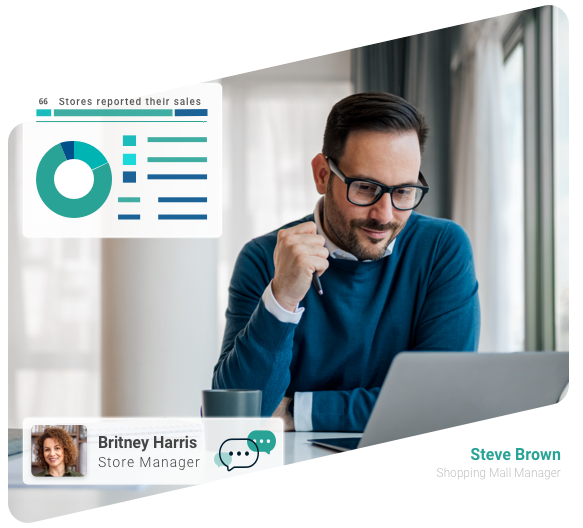 Thanks to HyperIn's cross-devices intranet, Steve is able to manage all aspects of the shopping mall's operations from a centralised platform. This saves his time and resources, enabling him to focus on providing the best possible shopping experience for his customers.
Overall, HyperIn's commercial management vertical helps Steve solve the day-to-day challenges everyone faces when managing a shopping mall operations. By providing an all-in-one platform that simplifies and streamlines these tasks, HyperIn enables him to focus on what really matters: providing the best possible shopping experience for his customers.
Revenue Generation
At HyperIn, we understand that shopping mall management is not just about day-to-day operations, but also about maximising revenue opportunities.  With HyperIn, you have access to specialty leasing, media sales, and calendar reservations to help you generate more income. Our platform makes it easy to book and manage events, promotions, and pop-up stores.
Our Revenue Generation vertical includes several tools designed to help you sell all your advertising space inside the mall, including air time on screens, specialty leasing spaces, and outdoor media sales. With our Media Management tool, you can create any kind of advertisement medium and package it for different campaign options, while the Reservation Calendar feature helps you keep track of all your advertisement sales bookings in one place and always up-to-date. Plus, our Online Sales Portal allows you to sell your advertisements online for the best price, creating your own customised media sales portal for your shopping mall or entire property portfolio.
Partner Access is another feature that allows you to manage different outdoor media sales partners to commercialise your properties on your behalf and let them do business directly at your locations to maximise your advertisement earnings. By providing easy access to your media sales partners, you can help them fulfil your calendar and revenue targets for new non-rental income.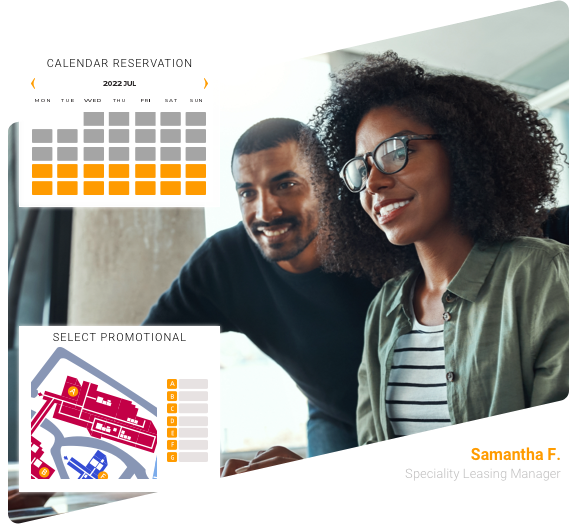 Meet Samantha, she is a specialty leasing manager who struggled to monetize her mall's empty spaces. That was until she discovered Monetize, HyperIn's Revenue Generation vertical. With Monetize, Samantha was able to sell all the mall's advertising space, both online and offline, and create customized media sales portals for the property portfolio. She found that Monetize is an tunr-key solution that helped her turn her empty spaces into money and boosted her mall's revenue.
Consumer Interaction
Enhancing the consumer experience is essential to building a loyal customer base and driving more foot traffic to your shopping mall. That's why HyperIn offers a suite of features to improve engagement and enhance the consumer experience. Our wayfinding, websites, mobile apps, and loyalty programs make it easy for consumers to find their way around your mall, stay up-to-date on the latest promotions, and earn rewards for their loyalty.

Connect with your consumers and elevate your retail real estate with HyperIn's Connect product. Our Consumer Interaction vertical allows you to engage with loyal shoppers like never before. With personalized messages and experiences, you can reach the right customers at the right place and at the right time.
Our integrated Content Management System (CMS) allows you to publish multi-channel information, change your floor maps, and let your tenants update their own content simultaneously on your location's digital signage, websites, and mobile applications. Create your own tailor-made mobile loyalty program, offering consumers free parking, coupons, and discounts.
Our team works with your marketing and advertising agency to build web-sites that you've always dreamed of, complete with digital catalogues during your campaigns. Manage your digital advertising screens with an integrated media player and schedule commercial information throughout your mall. Wayfinding with interactive mall directories has never been so smooth, allowing you to attract more footfall and gain insight into your most loyal customers.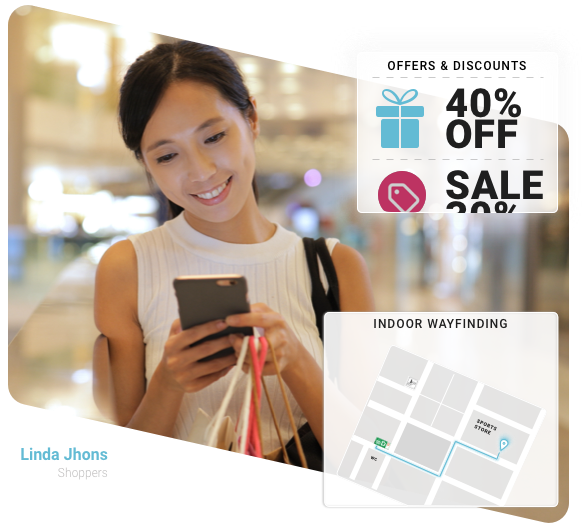 Meet Linda, a loyal shopper who enjoys the personalised consumer interaction offered by the shopping mall. With HyperIn's omni-channel communication across the shopping mall, she easily navigates her way to her favourite store using the indoor wayfinding feature. Along the way, Linda receives targeted promotions and discounts, making her shopping experience even more enjoyable. With Connect, Linda feels valued and appreciated as a customer, and she looks forward to her next visit to the shopping mall.
With Connect, engaging with loyal shoppers has never been easier. HyperIn provides you with the tools you need to manage your consumer interactions, resulting in a more successful and profitable shopping mall.
In today's competitive retail landscape, managing a shopping mall can be a challenging task. However, with the right tools, resources, and support, it can also be an incredibly rewarding one. By streamlining your operations, boosting your revenue, and enhancing your consumer experience, you will be in the right path to succeed in the world of shopping mall management. So why wait? Sign up for HyperIn today and start transforming your shopping mall into a thriving, profitable, and customer-centric destination.
Want to learn more?
HyperIn can help you to take your shopping mall management, tenant engagement and connecting the digital and physical consumer journey to a whole new level.

Share This Article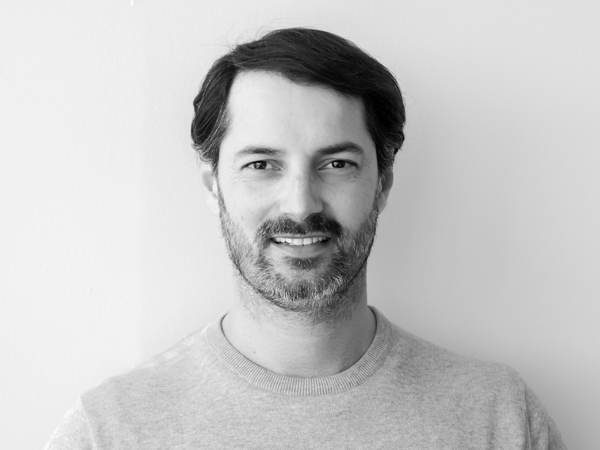 About Jean Carlos Delgado
Editor, Retail Real Estate Tech Blog
A resourceful brand, marketing, and business development professional with over a decade of international experience in marketing, branding, technology and business development. His professional background comes from working with global brands in different continents and the growth of diverse and innovative teams.
LinkedIn