Creating New Revenues During and After COVID-19.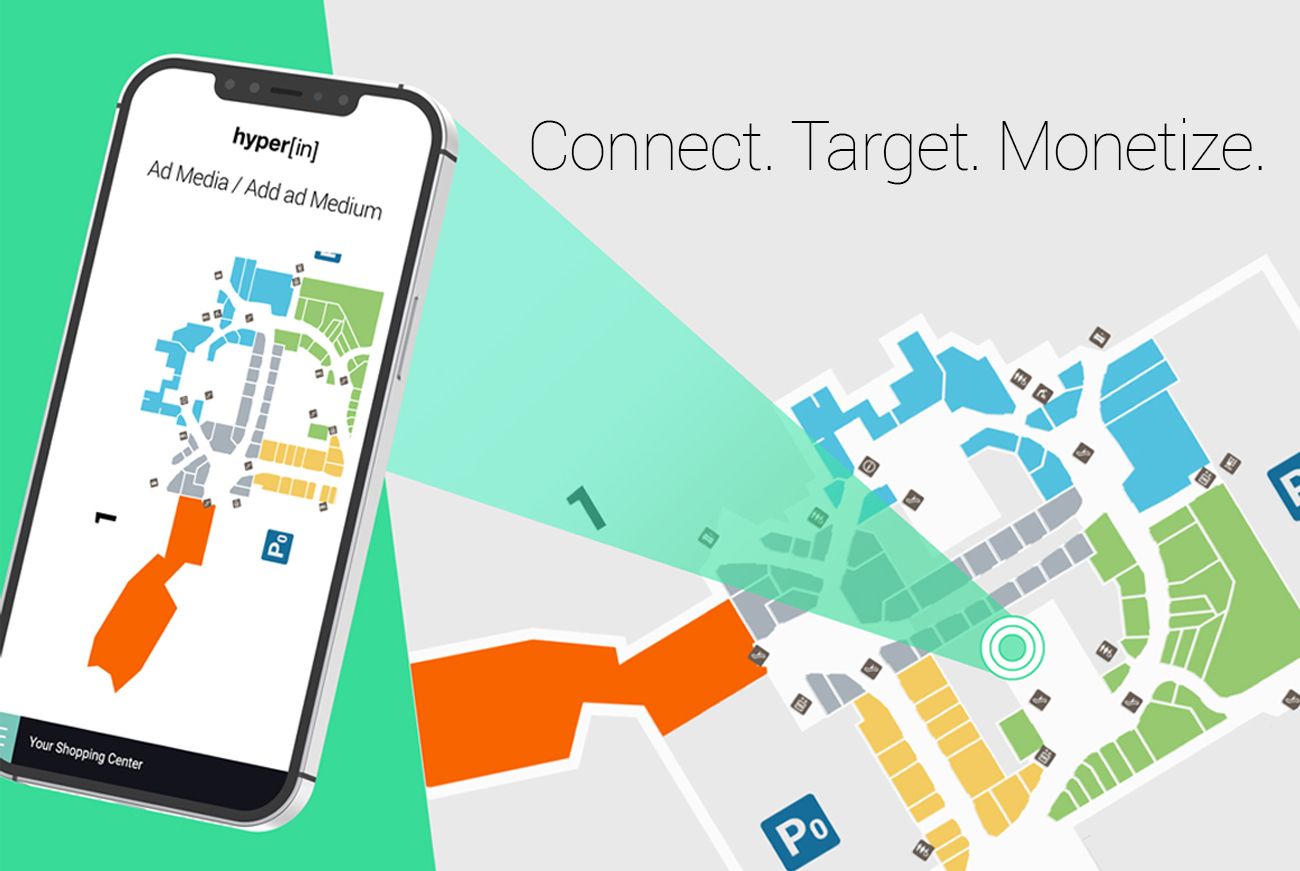 A post-crisis slowdown, like any other economic downturn, will likely lead shopping mall operators to face serious headwinds. In the new normal, developers and managers are forced to expand their thinking to find ways to keep their portfolio competitive. Tapping into new technologies to generate new revenues can also be done without e-commerce always in mind.

In this post, we will be giving a few tips on what shopping malls could do to generate new non-rental income for the property while helping retailers to succeed at clicks-to-bricks and drive consumer's attention. But before moving forward, I'd like to emphasise the importance of the landlords delivering engaging experiences in a convenient way to retailers and visitors. We stated in our latest post Five themes for the successful shopping mall management, and this is the ideal setup for shopping malls to create meaningful connections building their ecosystem.
For shopping mall operators, the ability to capture and hold the attention of the visitors is a constant challenge; breaking through the clutter to create meaningful engagements will activate retailers and increase footfall. To be financially successful in the new normal, shopping malls will need to be creative about getting the most from their digital assets and physical spaces.
Non-Rental Income (NRI)
Non-Rental Income (NRI) and better Commercialisation of the property is one of the growth areas where the shopping malls may sell the right to have a presence at available spaces to retailers or third-party companies wishing to promote their brand or products to new shoppers. In many countries, this is also called Specialty Leasing.
By optimising mall floors and empty spaces for Specialty Leasing, shopping malls can gain additional revenues up to 10 percent of their annual income.
These additional revenues come in different shapes, directly or indirectly. Directly by leasing temporarily available spaces in high-traffic areas, shopping malls will certainly obtain leasing fees from retailers or media buyers. The high-traffic areas, like the atrium, the exhibition space, the hallway, that corner over there, could be one of the most favorable spaces for retailers to market products and/or services and captivate visitors.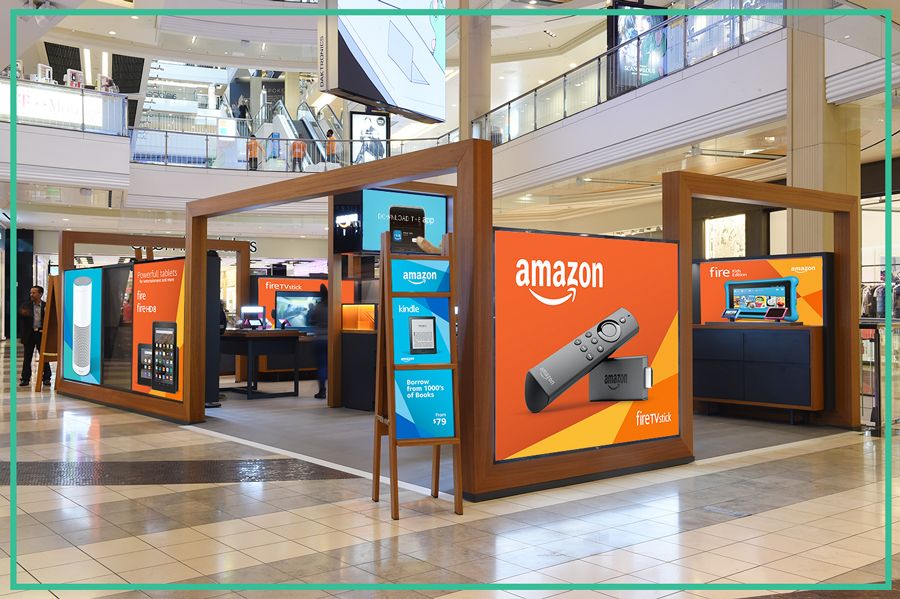 These spaces provide opportunities to capitalise – without a long-term commitment, and offer experiential activations to engage with visitors face-to-face. Besides, the shopping malls can also offer set-up services for the exhibitions/events, or provide the frame/stand for the kiosk or the advertisement, hence generating more revenue.
Shopping malls should manage promotional activities and advertisement sales with the same professionalism as they are managing their tenants. Especially during campaign periods or COVID-19 restrictions, having your bookings only in spreadsheets is not enough to raise awareness to outsiders. Also utilizing shopping mall personnel with sales and contract negotiations or even your security service providers that need to be aware of who is allowed to promote indoors is not necessary if you can offer a centrally managed self-service solution instead.
OOH or DOOH Mall Advertisement
The 21st century has seen lots of evolution in the world of Mall advertising. With place-based, OOH (Out-Of-Home) or DOOH (Digital-Out-Of-Home) promoting any visual in-mall advertising can help retailers to drive brand awareness while creating additional revenues.
Digital advertisements such as air time on digital signage, voice commercials, or website ad-space will make you generate more revenue. You may also think about selling mobile ads on your loyalty application during pandemics when people are looking for opening hours and products or services that are available. And this applies not only to in-mall businesses but there can also be cooperation with different media sales partners such as Clear Channel, the world's leading outdoor advertising company, and an early HyperIn adopter. Outsourcing your specialty leasing and media sales for a reliable partner can maximise your earnings.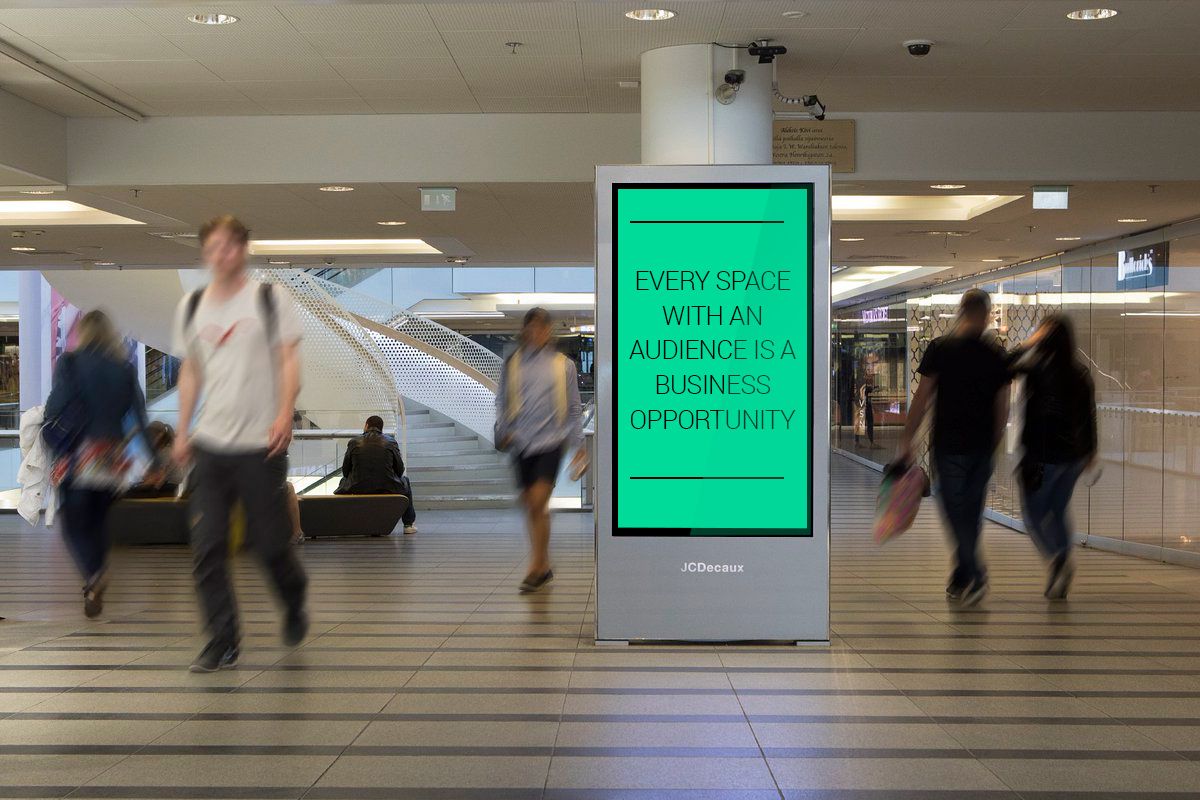 But how can you manage all this?
All the above-said sounds time-consuming and appears to be easier said than done; unless you are using the right technology that helps you to manage all your advertising space inside the mall, such as promotional specialty leasing spaces or digital advertisement on the floor level while also providing easy access to your outdoor media sales partners.

HyperIn has created an advanced OOH and DOOH medium sales platform enabling companies to advertise within shopping malls efficiently and effectively.  With HyperIn MONETIZE you can easily sell all the advertising and promotional spaces of your mall whether on your digital screens, specialty leasing places, voice commercials, websites, or even in mobile loyalty apps. All can be managed in one single place, from advertisement sales booking calendars to sharing self-service access to your media buyers so they can fulfil your calendar and revenue targets for new non-rental income.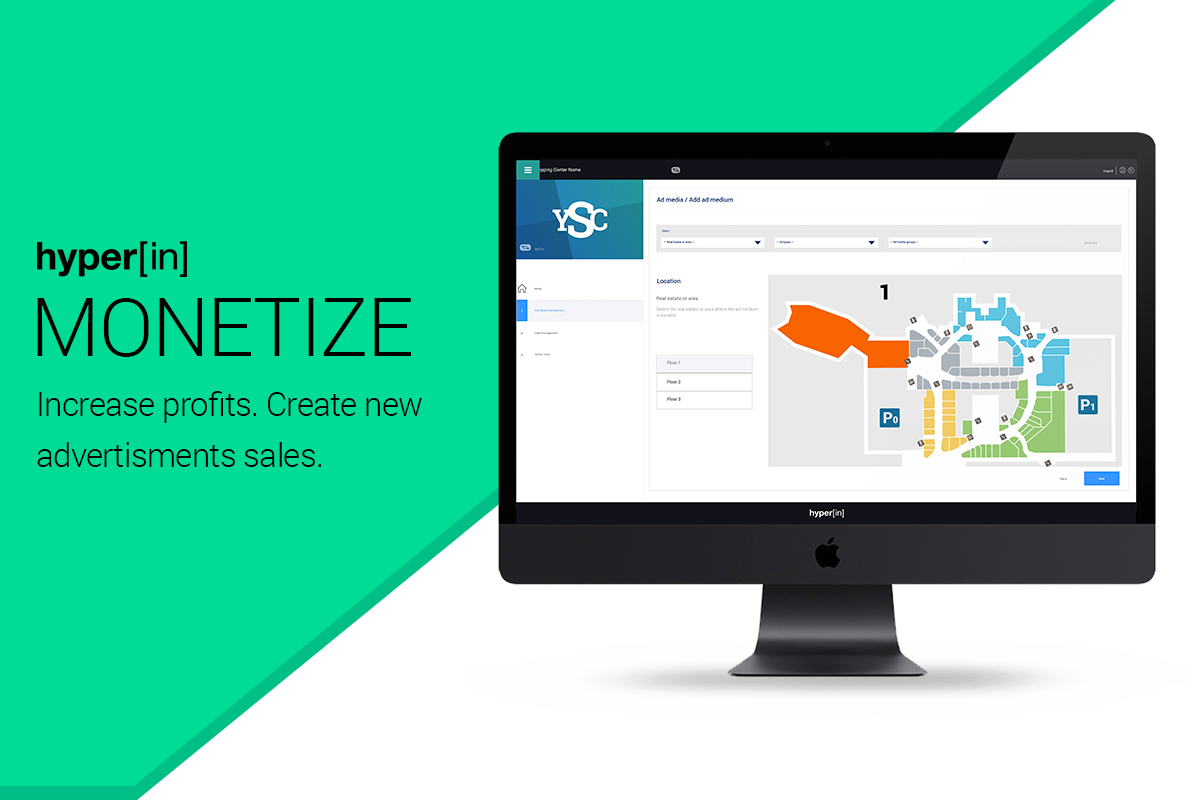 MONETIZE offers a wide variety of features to connect with your retailers or potential advertisers in plenty of ways. You may use the Online Sales Portal feature in MONETIZE to promote advertisement opportunities publicly and sell them also directly on-line.

You can create any kind of advertisement medium and package it for different campaign options. Insert pictures and requirements for your medium so that your advertisement buyers can accept the terms and conditions while purchasing them online. You can find all your advertisement sales bookings in one place and always up-to-date. Share self-service access with your media buyers so they can fulfil your calendar and revenue targets for new non-rental income.

You may also use the platform internally as a booking system or managing your outdoor media partner sales externally and just follow the growth of your specialty leasing revenues. The possibilities are endless and you only have to pay for the features you use and can scale up as your advertisement medium business grows, providing win-to-win opportunities to recover from 2020.

If you want to learn more about our MONETIZE for In-Mall Advertisement and Specialty Leasing, please let us know, and let's work together to maximise your property income and value or here you can request a personalised demo.