5 Key Performance Indicators (KPIs) To Grow Your Mall Revenue
We aim to present the five KPIs to keep in mind to maintain long-term success in your shopping center.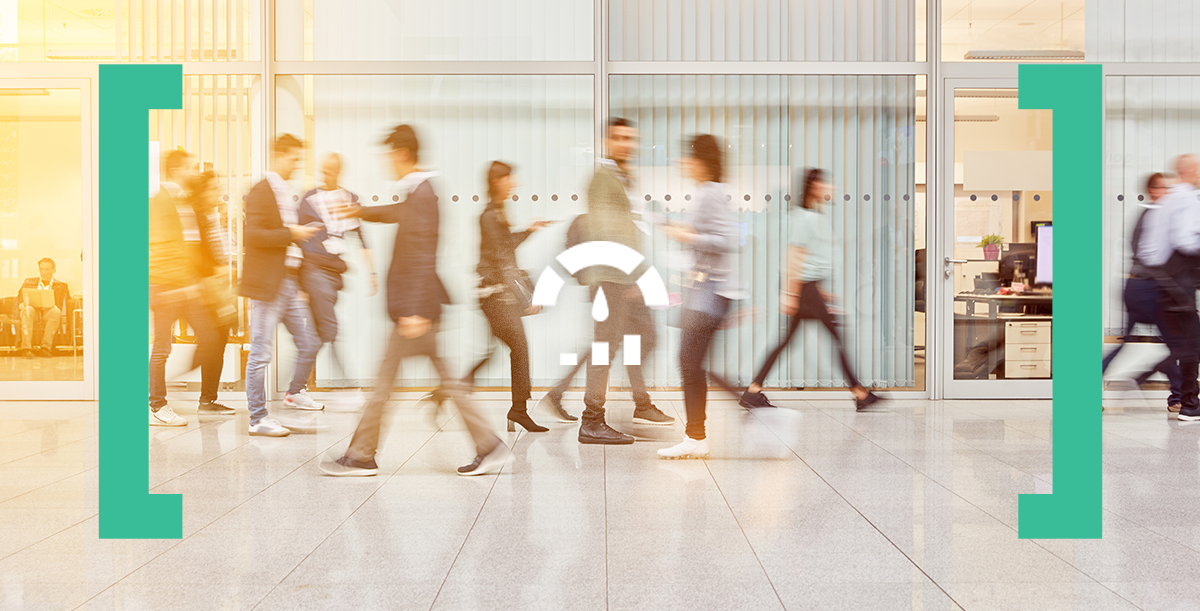 How can shopping malls understand new trends in customer behaviours, not only to nurture the relationship with them but also to positively impact their business performance. The first step is to keep a forward-thinking mindset. Then measuring the quality of their relationship between tenants and customers with the correct data can be the answer.
Shopping centres usually gather a wide range of data from numerous sources that might result in a flood of data. Keeping an eye on relevant information is highly recommended to avoid becoming overwhelmed by big data. Here is where Key Performance Indicators (KPIs) play an important role.
Tracking the relevant data can greatly aid a solid understanding of customer relationship and business performance. For this, using the right technology is a must. Solutions like HyperIn are ideal for crunching the statistics, saving time, and discovering the insights to run a successful shopping mall.
Below we aim to present the five KPIs to keep in mind to maintain long-term success in your shopping center.
KPIs for Shopping Mall Management Team Should Know

If you take this approach to shopping mall management, you will obtain important information about your customers, tenants, and boost the prosperity of your shopping mall. These KPIs allow us to understand if the objectives to improve the customer journey is being achieved.
1. Unique Visitors
Unique visitors allow you to measure the shopping mall capture rate. It indicate that your recent marketing campaign was effective, and you need similar activities. Unique or new customers will drastically boost your sales—this KPI helps marketing teams with competitive analysis. You can determine your shopping mall engagement rate by dividing the number of visitors by the number of unique ones.

2. Number of Visits
Measuring the number of visits can improve marketing activity at the sale. You can effectively manage staff and offer efficient service by analyzing the number of visits according to hours and days. Moreover, you can identify peak hours and target more customers with promotional activities. The number of visits allows shopping mall management to assess the success of window displays. You can use retail analytics tools and people counters to determine the number of visits.
3. Dwell Time in the Center
You can learn traffic behavior and patterns in the shopping mall and improve customer experience. When you know the customer traffic flow, choosing and placing promotional elements would be simple. As a result, you can get more attention and engagement for your marketing campaigns. With dwell time, you can determine the average duration of people visiting each mall section.
4. Repetition Rate
The repetition customer rate is the ultimate goal for shopping malls. It allows you to study who has purchased two or more times. You can plan a loyalty program campaign to create loyal clients. By gathering information from this KPI, you can reward customers. For instance, if a customer visits a shopping mall several days a week, they could receive a specific discount coupon as a reward.
5. Hot/Cold Spots
You can distribute traffic and optimize leasing strategies by understanding hot and cold zones in the shopping center. Moreover, you can increase promotional activities in certain regions by monitoring hot and cold spots in the mall. While hot spots mean huge visitors to a specific area, cold spots mean few visitors. Once you find the cold spot, you can add architectural and decorative elements to this region and improve customer experience. You can install a people counting system at a different mall section. The system generates heat maps indicating hot/cold spots at a given time in the mall.
Conclusion
Each shopping mall has the ability to measure its success in different ways. Depending on the objectives and key results, the key indicators may differ, as measurement should provide us with valuable information to make informed decisions. It's suggested to choose the most suitable KPIs according to your business model. To identify customer behavior in a shopping mall, seek help from the above KPIs. Also, you can contact HyperIn to integrate an all-in-one solution with many KPIs suitable for your business model.
Want to learn more?
HyperIn can help you to take your shopping mall management, tenant engagement and connecting the digital and physical consumer journey to a whole new level.

Share This Article