HyperIn Mobile Intranet App - bringing the digital workplace to your fingertips.
"We wanted to redefine what a shopping center Intranet looks like." Petteri Lappalainen - Head of Product Development at HyperIn Inc.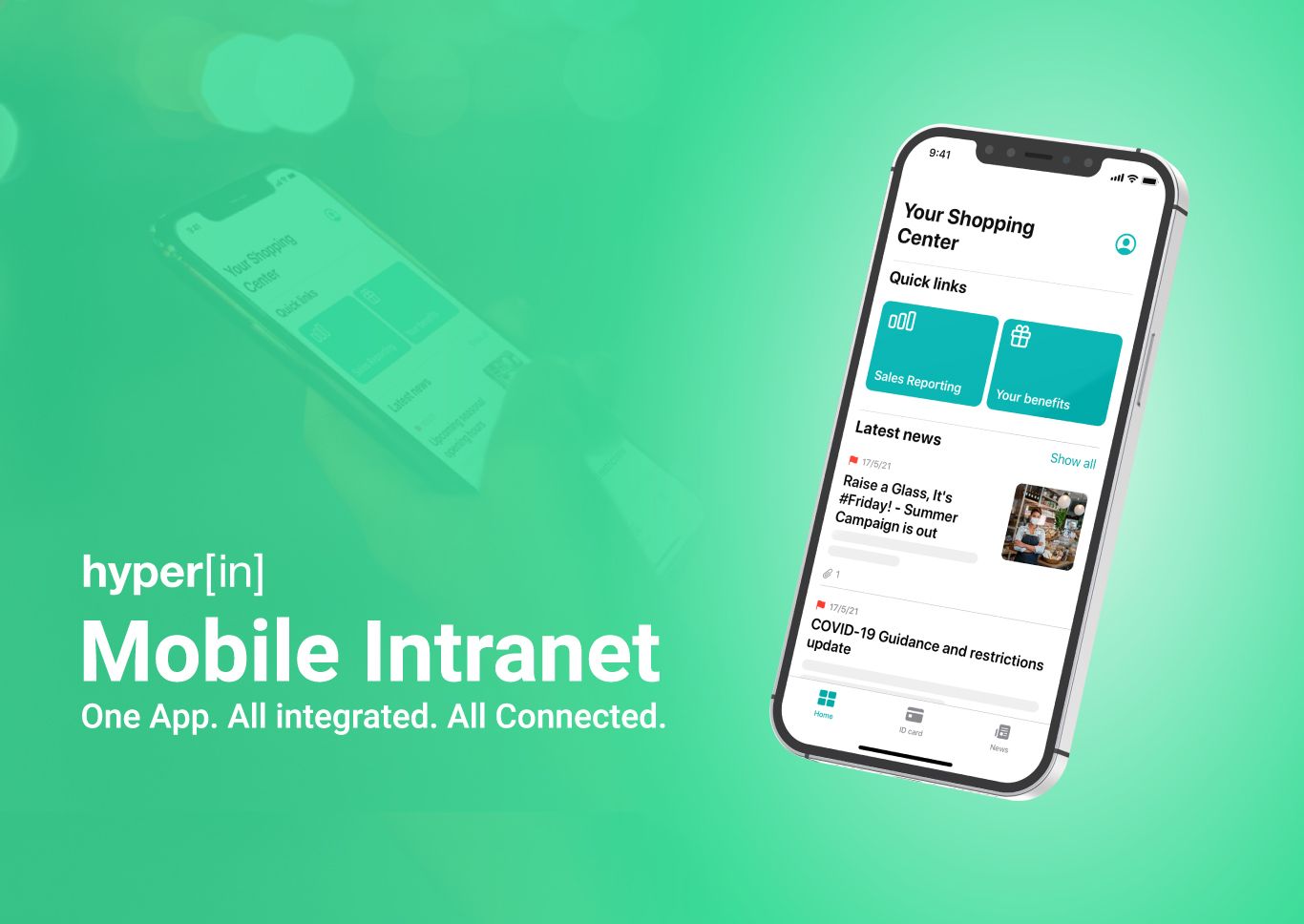 Within a year many things have changed in retail real estate, but in the meantime, the HyperIn team hasn't stopped helping and supporting the market in these disruptive times while working hard to be able to deliver to our clients the success factor for the upcoming years. The following discussion highlights the insights from our senior management – for the past, the current, and the coming years.
During the past 15 years, HyperIn has become one of the leading solutions for the commercial management of properties. Everything has started from the need to connect shopping centre management with their tenants and visitors. This need hasn't changed at all. Today everything is more dynamic, and the experience for your key stakeholders must be smooth and simple when engaging with them.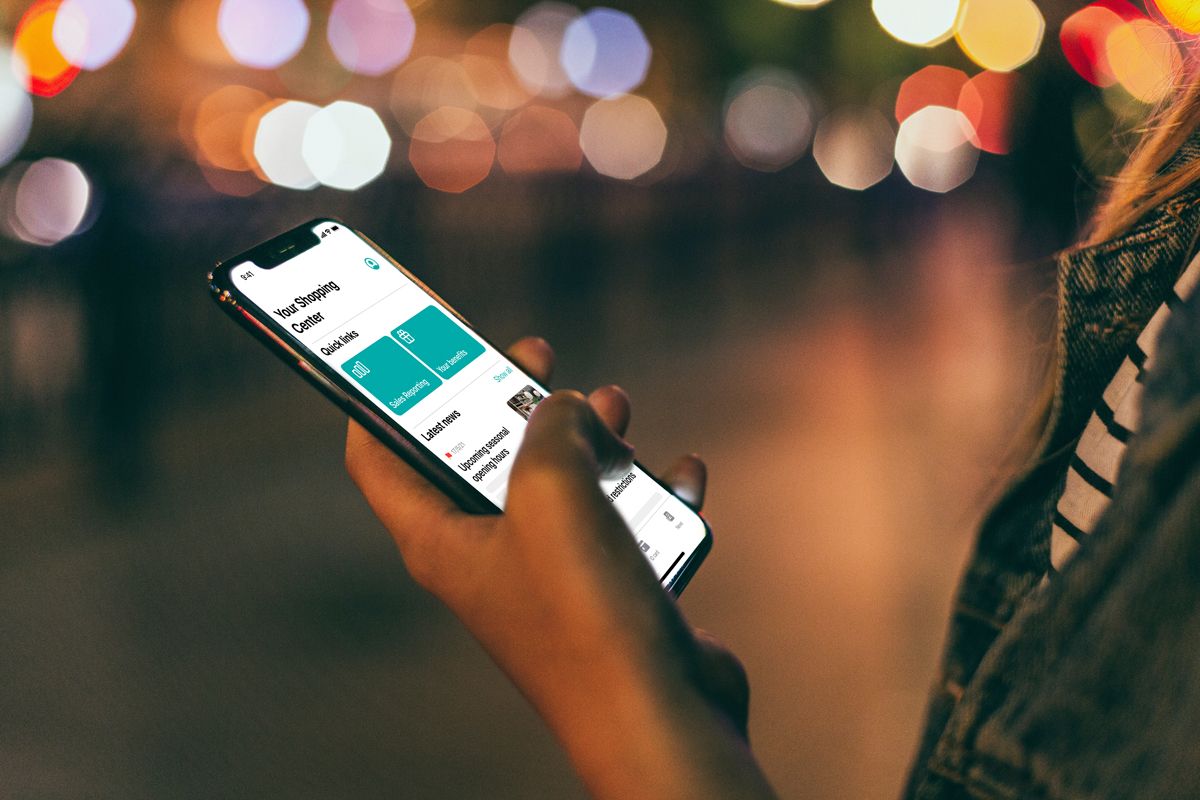 The trend of building business-to-business mobile applications has already started some years throughout the industries, explains Petteri Lappalainen Head of Product Development at HyperIn. We've been serving the market as a forerunner in shopping centre consumer applications. Now this natural evolution is seen in the growing demand for HyperIn MANAGE features in the mobile interface, continues Petteri.
"We wanted to redefine what a shopping centre Intranet looks like and how users interact with it."  Petteri Lappalainen - Head of Product Development at HyperIn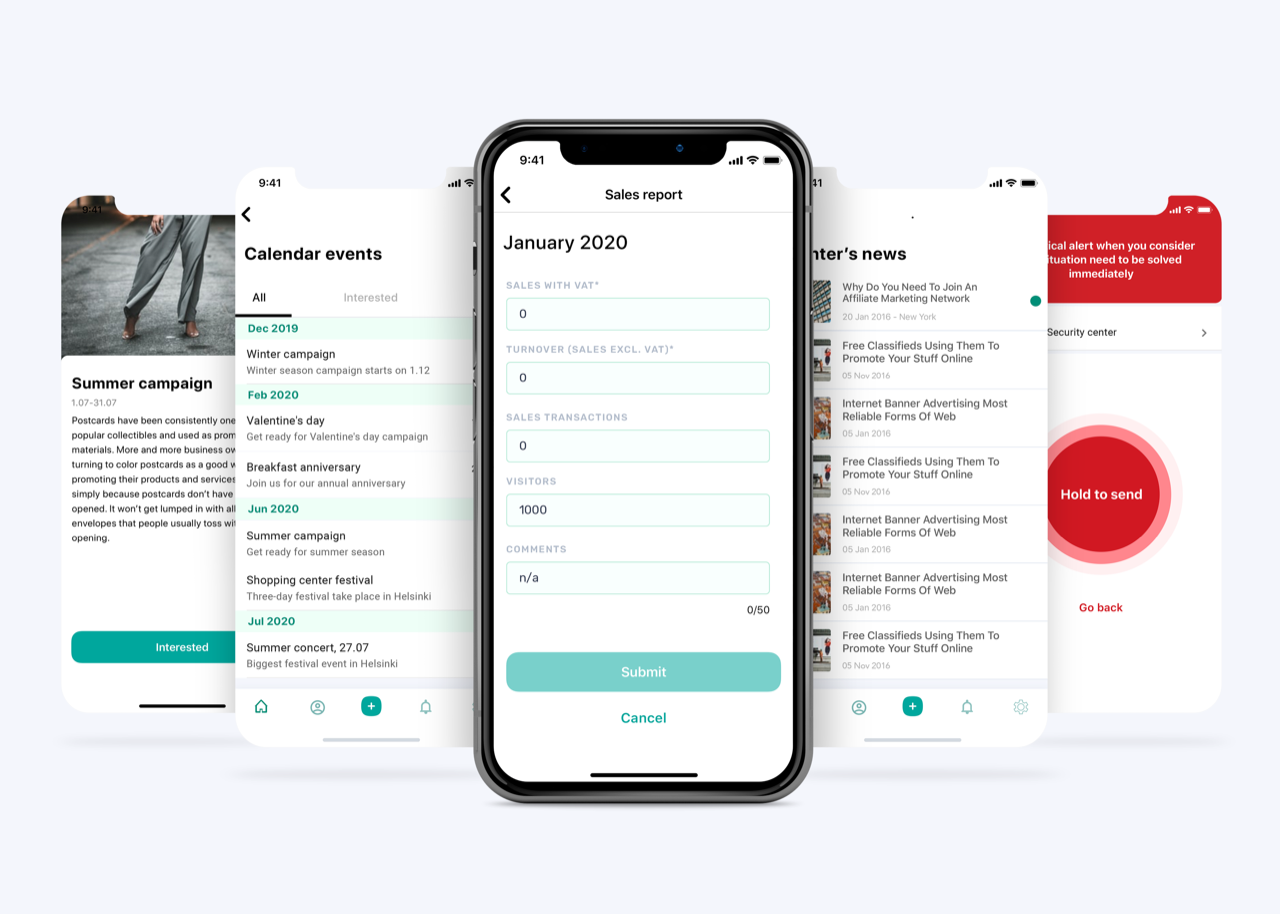 Shopping Centre Portal, Tenant Service or Tenant Portal, you can call as you prefer, but use the HyperIn Mobile Intranet as knowledge management platform to provide a complete service to your shopping centre management team and tenants to modernise processes and reduce operating costs.
An intranet can offer endless benefits to the commercial management of your properties.
From streamlining processes to better communication, an intranet  has become an indispensable part of every commercial property management. The need is evident, we all want to be effective and efficient at work. We also want our message to be delivered easily. When using the Mobile Intranet, the centre management can reach tenants and shopping centre personnel faster.
When the shopping centre and marketing manager have tools to keep tenants engaged they'll likely achieve better communication and results in the marketing actions. From our experience there can be even up to 30% increase in tenant engagement adds Markus Porvari President and CEO at HyperIn, when talking about the identified direct benefits.
Here are 4 benefits of having the HyperIn Mobile Intranet App
Faster response by employees
The HyperIn Mobile Intranet has been adapted for remote and customer-facing staff, so that whatever their role is, they'll always have access to the needed information. This gives staff much more of an opportunity to join in with the discussions, questions, or marketing messages even while on the go. You'll see productivity reach new heights like never before.
Improved internal communication
Your intranet is the one-stop solution when it comes to delivering internal shopping centre's news. Whether it's regarding new opening hours or a faulty light, a post on the intranet will reach across the team and encourage comments, new ideas and opinions.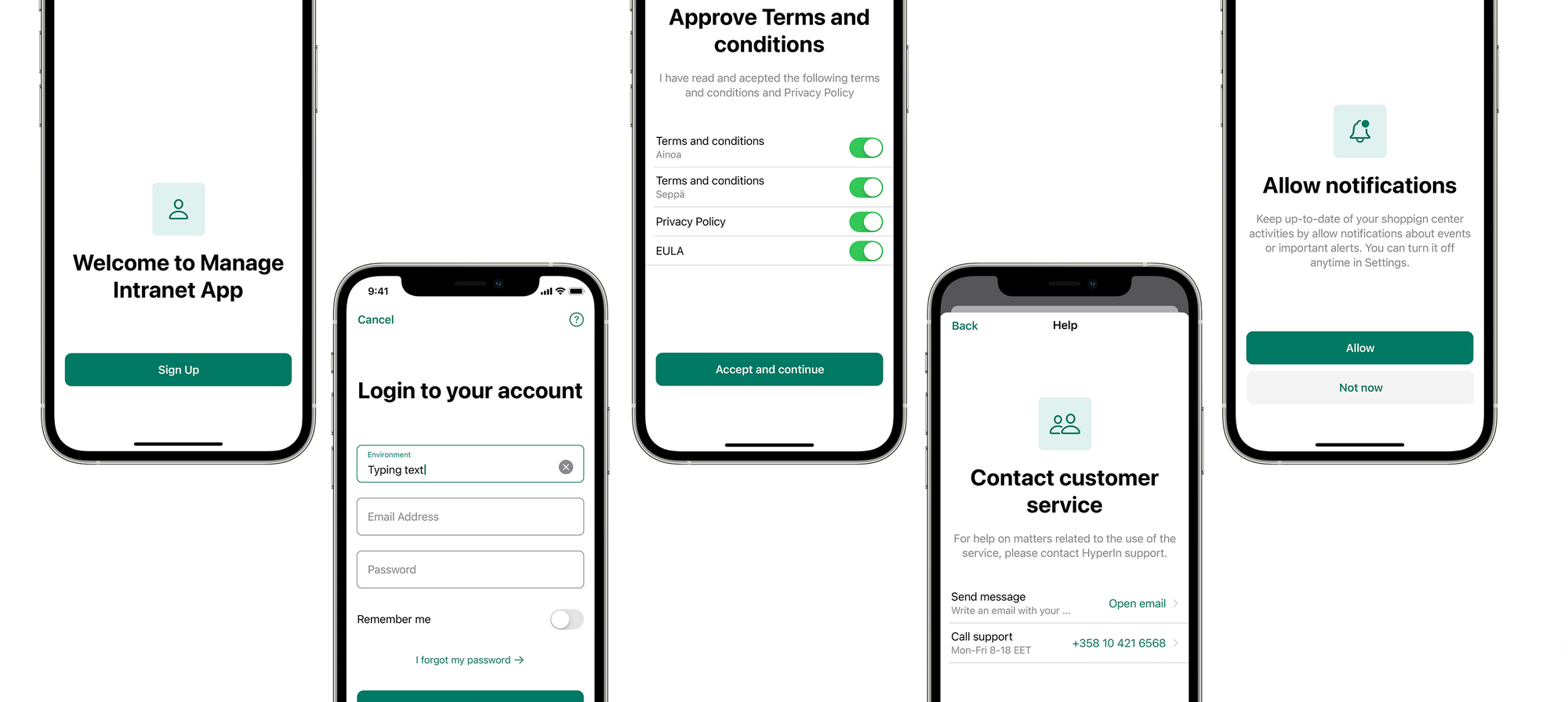 Improve productivity
Utilising Mobile Intranet App has enabled forward-thinking shopping centres to harness their staff or tenants the power of contributing, sharing and learning from any location, at any time of day. By having a digital workplace at their fingertips, the staff will be closer to their work and productivity rates will skyrocket.
Always connected
Empowering your employees to stay connected wherever they are and from whichever device suits their needs has becomes inevitable. And perhaps most importantly, employees can reach out to you whenever they need to.HyperIn Mobile Intranet access is offered through a fully responsive web interface and native mobile app.

Can you name the top 3 features for Mobile Intranet?
Sometimes it can be hard to prioritise between numerous features requested by users, but in this case both Markus and Petteri have a clear opinion on this:
Sales Reporting
News and Events
Personnel Benefits
Why do you see these are so important? Markus begins, most likely within the next 2 years it will be an industry standard to have these core processes accessed on your mobile. We believe it will do much more as well, such as participating in the campaigns in the flow and following the ongoing performance.  
So, that's it. Whether you're looking to improve communication or optimise the productivity throughout your shopping centre, a mobile-enabled intranet could be the answer. We think it's indispensable.
Ready to get started?
Sign up now for a free demo and discover how HyperIn Mobile Intranet App can take your shopping centre's productivity and communications to a whole new level.

Share This Article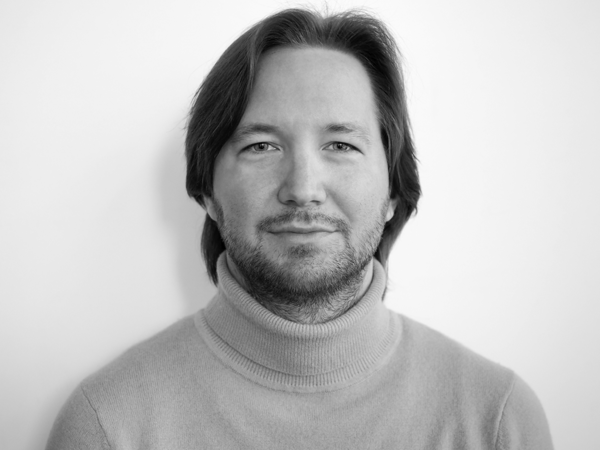 About Markus Porvari
A customer-oriented leader focusing on growth, innovation and transformation. Motivating the team with his contagious drive, Markus is also a seasoned speaker at industry events.
LinkedIn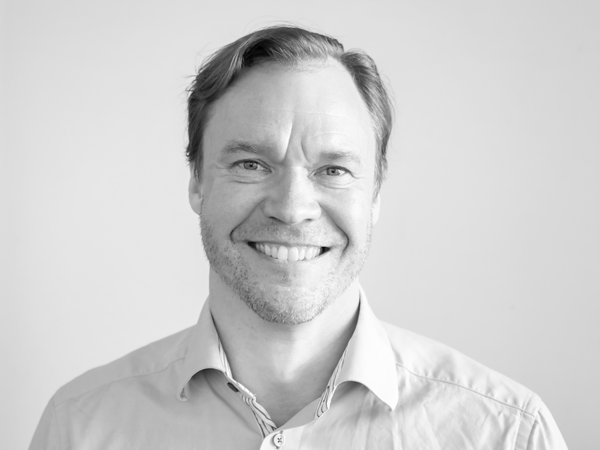 About Petteri Lappalainen
Petteri is responsible of leading the organisation in research and development of worldwide products, researching new products and product redesign.
LinkedIn
---
Have You Signed Up for Our Newsletter?
The Growth Newsletter brings you the information you need to stay ahead in the ever-changing world of Retail Real Estate.
We will send you the latest market insights, products updates and the best stories written by industry leaders. Join now and change your game in commercial real estate management.