From Tenant Engagement to Operational Efficiency: The Blueprint to Building a Thriving Retail Destination.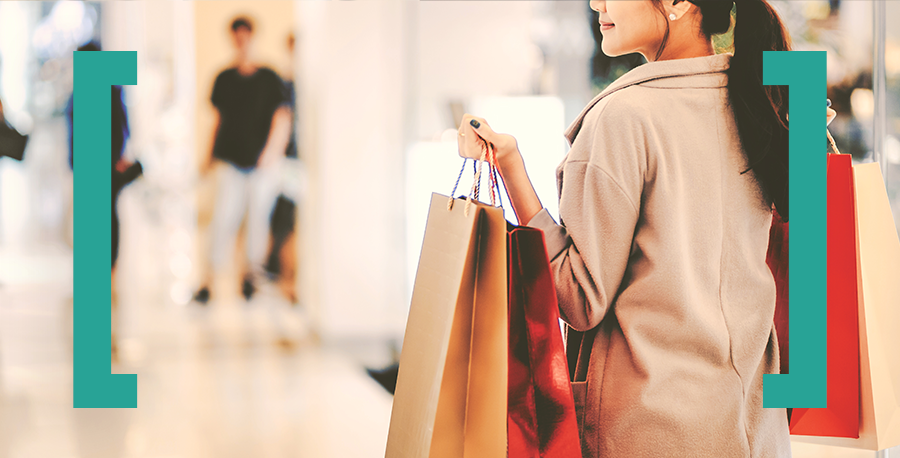 Running a successful shopping destination today is more challenging than ever, with rising costs, changing customer preferences, and the explosive growth of eCommerce. But despite of these challenges, successful malls are not built in silos. It takes a village: a cohesive and energized team.
That's why we invited five industry professionals to share their insights on the five essential factors for building a thriving retail destination:
Each expert provides a unique perspective and real-world examples that showcase the importance of embracing innovation, technology, and growth mindset in the ever-evolving landscape of retail real estate. So, take notes, and learn from industry experts how to transform your mall into a dynamic and thriving shopping destination!
---
Efficient and Effective Tenant Engagement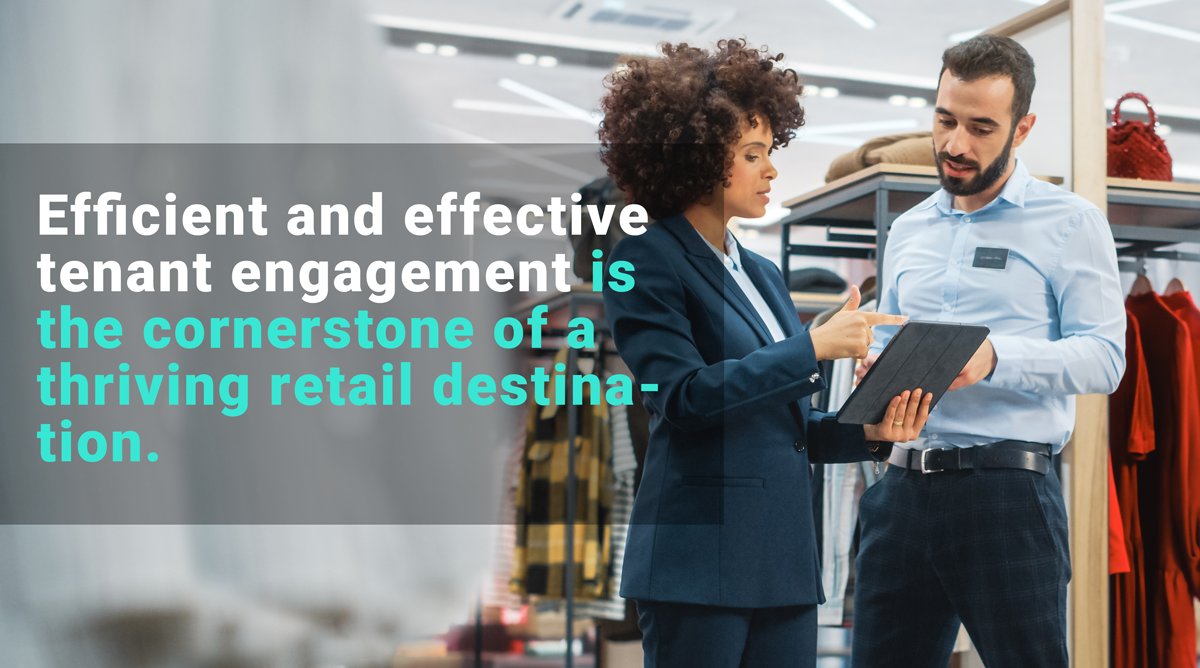 One of the most important factors to consider when running a successful shopping mall is effective tenant engagement. Let me tell you why. Your tenants are the backbone of your business, and it's crucial to keep them engaged and happy in order to ensure their success and yours. According to the experienced Centre Manager, Mika Mustasilta from Citycon, they found a better way to improve their internal communication thanks to technology, resulting in stronger relationships with their tenants.
"Since we started using the mobile intranet app, our communication with tenants and team members has improved significantly. We're able to quickly and easily share important updates and announcements, which has helped us build even better relationships with our tenants."
The Mobile Intranet provides an easy-to-use platform for sharing important updates, announcements, and other relevant information with tenants, no matter where they are located. From upcoming events and promotions to sales reporting and benefits, the mobile intranet helps keep tenants engaged and informed, leading to stronger relationships and a more thriving shopping destination.
Having the right centralized platform for tenant communication can streamline communication processes and make it easier for tenants to access information and communicate with mall management. This can include features such as real-time sales reporting, consumer marketing and events, and news sharing.
---
Innovative Customer Experiences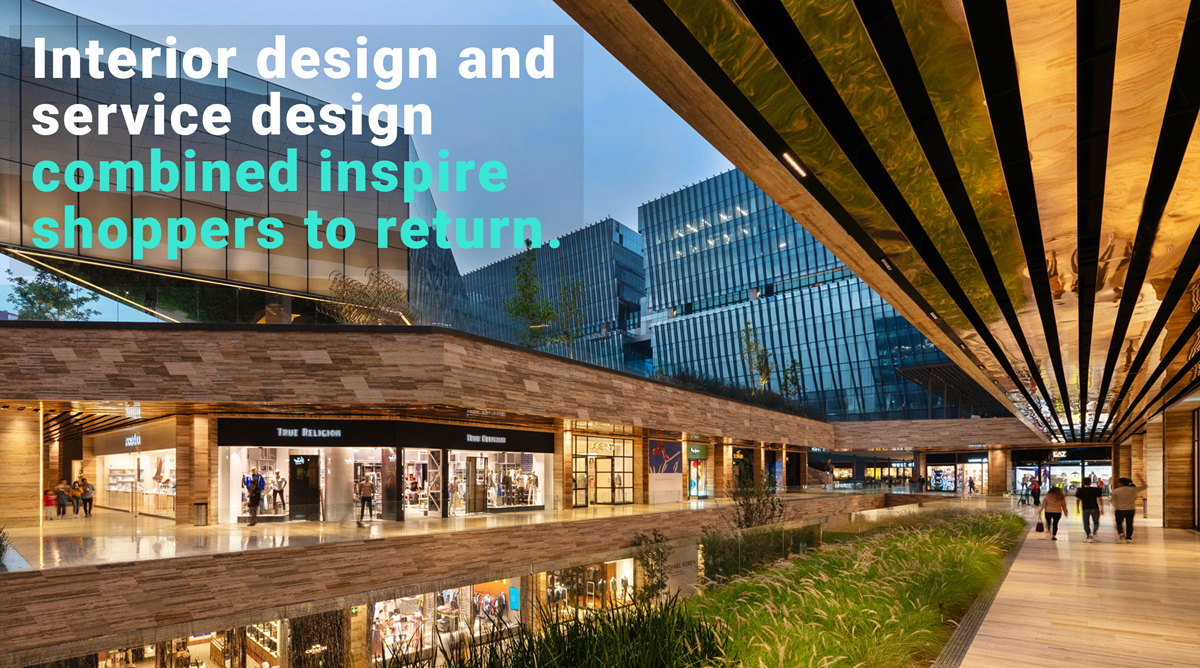 A positive shopping experience can influence shoppers' mindset, leading to increased engagement and a greater likelihood of making purchases. When shoppers feel comfortable and relaxed in an aesthetically pleasing environment, they are more likely to be in a "shopping mindset" that focuses on exploring and making purchases, rather than feeling rushed or overwhelmed.
To achieve this, Citycon's Group Commercial Manager, Anita Truong-Holm, notes that they follow design manuals to ensures a pleasant shopping experience for their customers.
"At Citycon, our mission is to create centers, where customers can experience a seamless and pleasant shopping experience. To be able fulfill this goal, we have created our own Interior Design Manual to ensure that the physical part of customer journey in all 33 centers in the Nordics is in line with Citycon's strategy; to create sustainable cities full of life that make life easier and better for its inhabitants."
But when building a thriving retail destination, it's not just about the physical space. Shopping malls must also pay attention to the overall brand experience, and how it aligns with shoppers' values and desires. That's where effective service design plays a crucial role for creating a positive and engaging shopping experience that fosters customer loyalty and drives long-term success.
A way to enhance service design in shopping malls is again by embracing technology. For example, wayfinding technology can make it easier for shoppers to navigate through the mall, find their favourite stores, and discover new events.
"Comprehensive and clear guidelines in interior design, ensures that every touchpoint during customer journey is well thought and customer oriented. Addition to the Interior Design Manual, we also have an Insight & Innovation team who provide us with various data to support our Centre Management team to understand customers' behaviour even better. By asking questions, such as 'what values we bring to our customers,' keep us in continues work around customer strategy and focus on right track."
By prioritizing thoughtful interior design that incorporates elements like lighting, colour psychology, and comfort factors, retailers can create an environment that encourages positive experiences for shoppers. Service design is equally important as it focuses on improving customer experience and satisfaction by creating seamless processes such as efficient checkouts,  and easy product accessibility.
---
Targeted Marketing and Advertising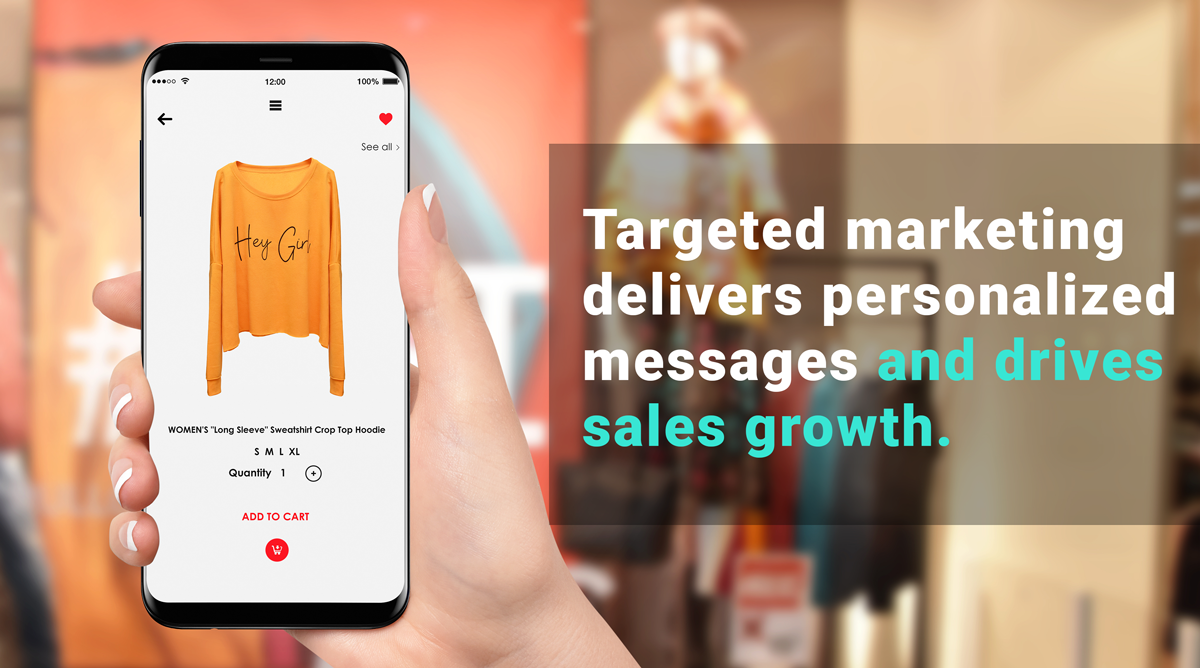 One key advantage of a targeted marketing and advertising strategy is that it allows shopping malls to focus their resources on the most promising segments of their customer base, rather than spreading their resources too thin across a broader market. This enables the marketing department to allocate their budget effectively and efficiently, as they can identify the demographics or interests of their most profitable customers and adjust campaigns to meet their specific needs.
As Vilma Luostarinen, Customer experience specialist explains, targeted marketing leads to efficiency, allowing the marketing department to allocate resources effectively and adjust campaigns to meet specific needs.
"With a proper and efficient targeted marketing and advertising strategy you are able to reach the right audience and receive a better perception for your marketing campaigns. Furthermore, as the target audience and the catchment area for a retail destination can often be quite wide, it is even more important to have the right strategies in order to truly reach the goals and build a thriving retail destination."
To adjust campaigns, the use of various tools like analytics, heat maps and even listening closely to customers feedback are needed, so that you can gather data and really understand how well you resonate with your customers.
However, it's important to remember that simply gathering data isn't enough - you need to ensure that you're gathering the right data using the right Key Performance Indicators (KPIs). By focusing on the right KPIs, you can gather meaningful insights that will allow you to continuously improve and evolve your marketing strategies, ultimately leading to increased engagement, brand awareness, and revenue.
Let's not forget the traditional marketing and advertising methods like print advertising and radio ads can also be effective, particularly if you are targeting an older demographic. It's necessary to track the success of your marketing efforts and adjust your strategy as needed in order to achieve the best possible results.
---
Retail Mix Strategy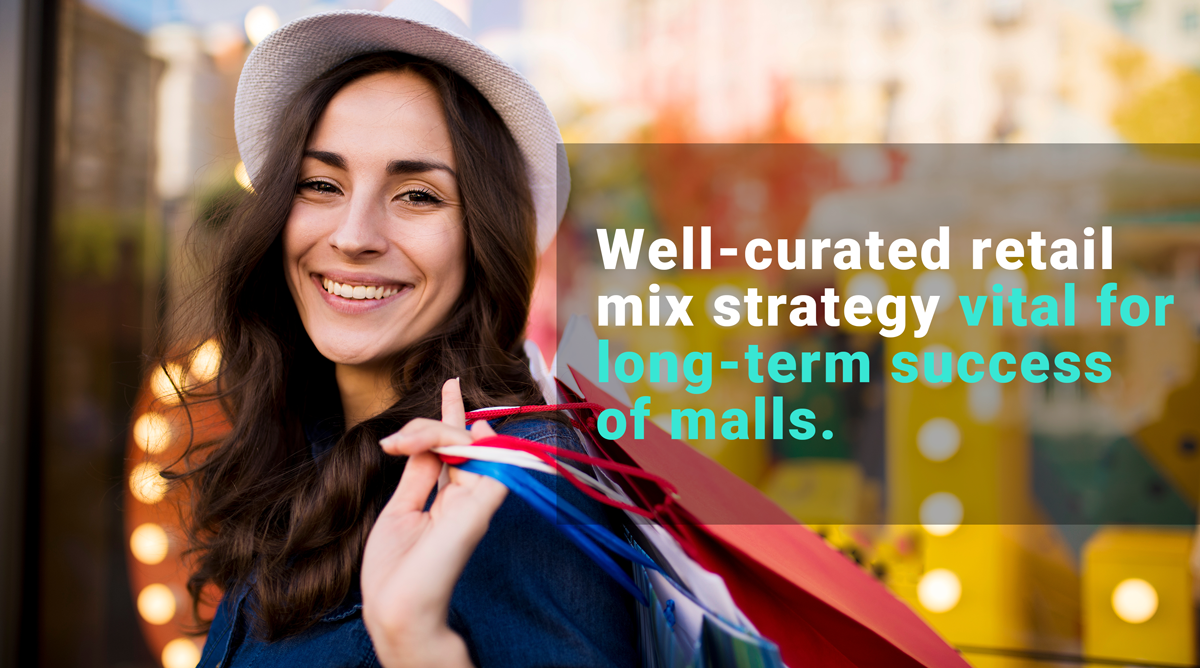 Retail mix strategy involves the careful selection of a variety of retailers, brands, and product categories within a shopping mall or retail center to create a diverse mix that can attract a wide customer base, encourage longer visits, and ultimately boost sales. VP Leasing at Citycon, Jussi Vyyryläinen, points out how Citycon's well-curated retail mix has helped appeal to a diverse range of customers, making it a key ingredient to building a thriving retail destination.
The retail mix should preferably include anchor stores that align with the mall's target customer base with distinctive product assortments or niche focuses to create a unique and compelling brand identity that sets the mall apart from competitors.
"Our focus on staying ahead of the latest retail & consumer trends and bringing in exciting new brands and services has helped us differentiate ourselves from other centers in the market. By creating a unique and diverse retail mix including high quality F&B operators and services, we're able to appeal to a wide range of customers."
Building a thriving retail destination also depends on its ability to curate an appropriate mix of retailers that cater to the needs and desires of its customers. This is essential in creating a bustling destination where shoppers can find everything they need under one roof, which ultimately leads to long-term profitability and growth for the business.
---
Tech-Enabled Operations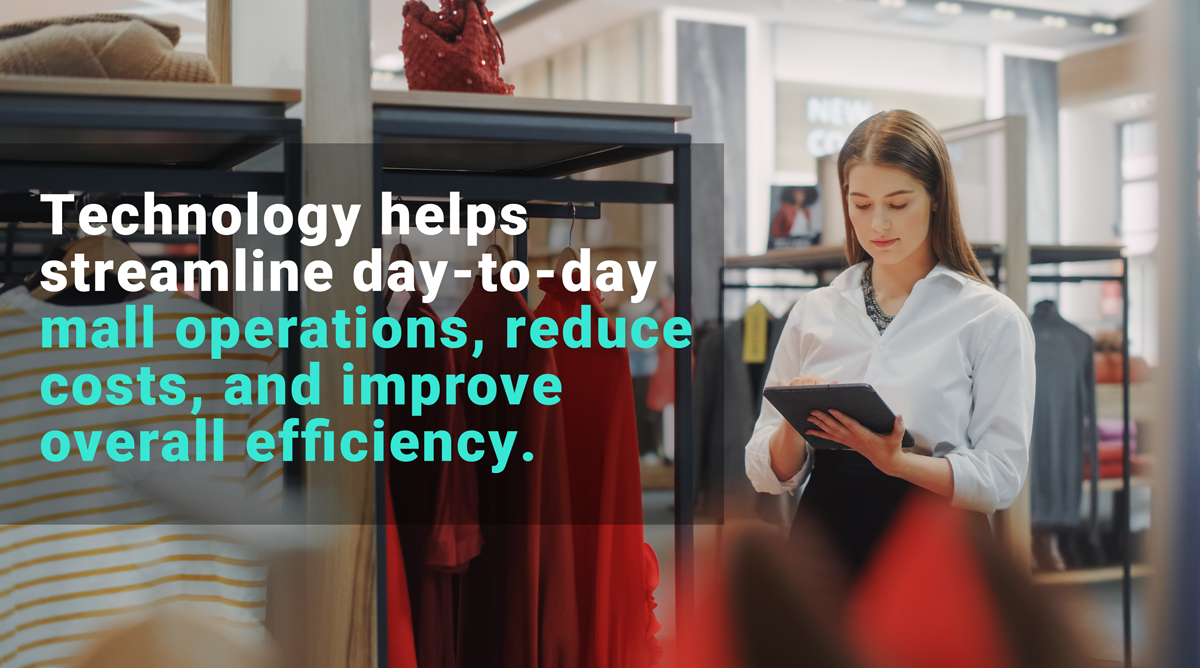 Undoubtedly, operational efficiency is a crucial factor to consider when building a thriving retail destination. Operating a successful retail destination requires careful management of various aspects, such as staffing, maintenance, sales tracking, and marketing, to name a few. When all these aspects are well-aligned, malls can reduce costs, improve customer loyalty, and increase profitability, ultimately leading to the success of the mall.
Markus Porvari, President and CEO at HyperIn Inc. explains how the mall management can streamline operations and achieve desirable outcomes.
"Shopping malls must have efficient operations in order to succeed, and technology is a powerful tool to help mall management streamline operations and concentrate on results. Incorporating technology into the improvement of operational efficiency is a wise decision to make."
Recent research by McKinsey & Company highlights the importance of embracing technology in streamlining day-to-day operations for any business, making it a primary catalyst for change.  
Adopting the right technology like a cloud-based mall management platform, loyalty apps, and automated systems can help streamline day-to-day operations. This can help reduce administrative costs, improve communication between mall management and tenants, and enable faster decision-making.
---
Each of these 5 factors play an important role in building an attractive and successful shopping center; from effective tenant engagement to operational efficiency, it is essential to pay close attention to every aspect of the mall's operations. When these factors are successfully combined and executed, malls can create a strong draw for consumers looking for a thriving retail destination.
Until next time.
---
Share This Article
Want to learn more?
HyperIn can help you to take your shopping mall management, tenant engagement and connecting the digital and physical consumer journey to a whole new level.

---